Business
Anthem Acquires Kiran Patel's $1.4 Billion America's 1st Choice HMO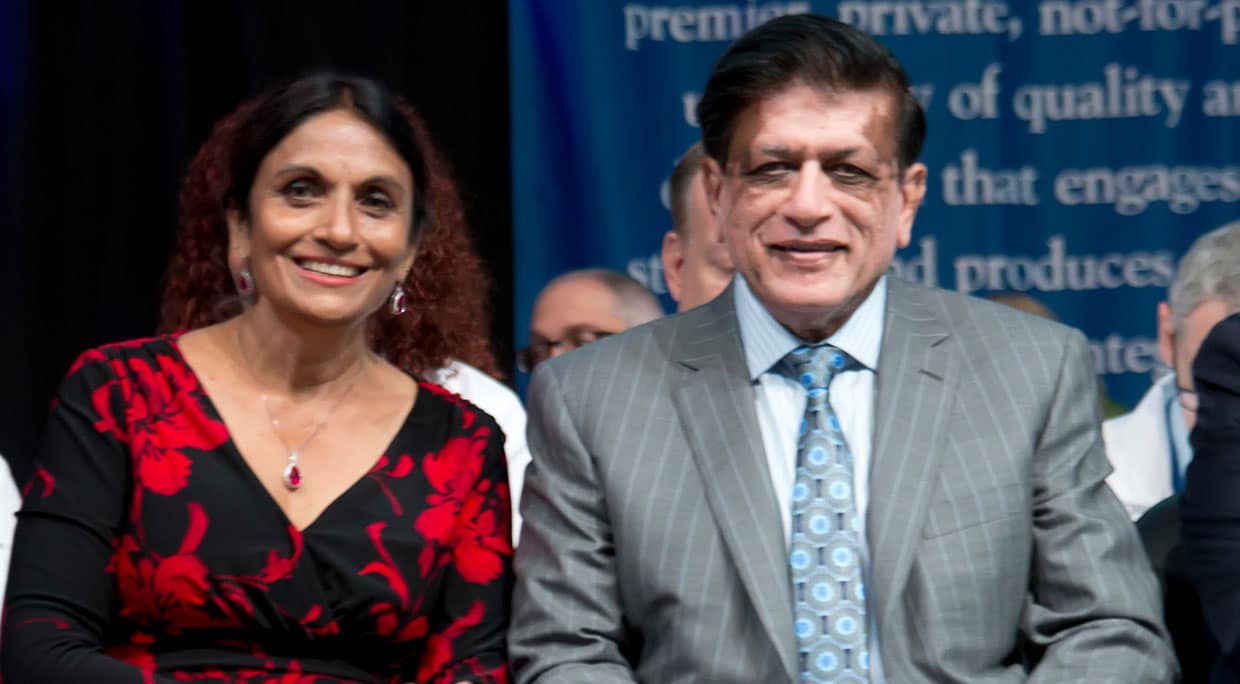 America's 1st Choice, one of the largest privately held managed U.S. Medicare healthcare company servicing 130,000 seniors, had revenues of $1.4 billion in 2016.
Florida Cardiologist Kiran Patel has sold his managed health care company, America's 1st Choice, to Anthem Inc., the second largest health insurer in the United States.
Anthem did not disclose financial terms for the purchase of the company, which had combined revenues of $1.4 billion and net income of $10.1 million in 2016. The deal will close in the first quarter of 2018. This is Anthem's second acquisition of a Medical Advantage company in Florida. Last month Anthem, which has a market cap of $54 billion, acquired HealthSun, which has 40,000 Medicare Advantage members in Miami-Dade and Broward counties.

America's 1st Choice, one of the largest privately held managed Medicare healthcare company in the United States, operates Medicare Advantage plans for 130,000 seniors under the brands Freedom Health Inc. and Optimum Healthcare Inc. in Tampa, and America's 1st Choice of South Carolina.
Patel told the Tampa Bay Business Journal: "In life, there comes a time where one has to decide personal capacity and capabilities. I'm an entrepreneurial type and the company has grown to a level where now, to grow to next level, you need a disciplined approach, a corporate type-approach and I don't survive in that type of environment…. I like to grow things and then it's time to pass it on to someone who has a more corporate structure."

In a letter to the nearly 1,000 employees of America's 1st Choice, Patel said that while the company had many suitors, "I found Anthem to be uniquely aligned with my thoughts and vision."
"Many corporations can provide the governance and capital, but I wanted a partner that was philosophically aligned with my thoughts," Patel wrote.
In a company press release, Anthem CEO Joseph Swedish said: "The acquisition of America's 1st Choice, which has strong technology tools and expertise designing and implementing engagement programs, fits well with our growth objective and will also enhance our ability to deliver a broad variety of cost-effective, high quality plans to meet the diverse needs of the Medicare population.".

Peter D. Haytaian, president of Anthem's Government Business Division, said: "This acquisition further demonstrates our commitment to capitalize on new opportunities in our Government Business Division that help expand our presence and improve our capabilities to help serve the needs of the most vulnerable populations, which includes Medicare, dual eligible as well as those living with chronic conditions."
Anthem's stock closed 5 percent higher on Wednesday, after it reported better-than-expected quarterly earnings and its strategic acquisition, a day when the Dow Jones industrial average fell 0.5 percent.
In 2002, Patel sold another managed healthcare company, WellCare Health Plans, a Medicaid services provider, for a reported $200 million. The company currently has a market cap of $8 billion.
Patel, who also owns several hotels, has indicated that he plans to turn more of his attention to philanthropic endeavors, which are focused on education and healthcare. Last month he committed $50 million to Fort Lauderdale's Nova Southeastern University to expand its programs in osteopathic medicine and health care sciences, as well as an additional $150 million to develop a medical complex in Clearwater, Florida, which will serve as Nova's regional Tampa campus.
He is also establishing the Drs Kiran and Pallavi Patel University near Vadodara in Gujarat, India, which will include a medical school in collaboration with Nova Southeastern University.