Business
Africa's Youngest Billionaire of Indian Origin Kidnapped, Yet to be Traced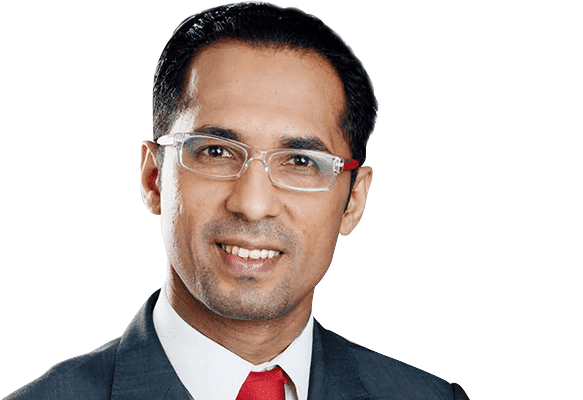 Mohammed Dewji, 43, Tanzania's only billionaire, was kidnapped outside a swanky hotel in Dar es Salaam on Oct. 11 and is yet to be traced.
Africa's youngest billionaire was kidnapped by masked gunmen outside a hotel in Tanzania's largest city of Dar Es Salaam on Oct. 11 and is yet to be traced.
According to reports, Mohammed Dewji, 43, was on his way to his routine morning workout at the Colosseum Hotel and Fitness Club's gym when he was kidnapped. The hotel is in the affluent neighborhood of Oysterbay.
According to news portal Allafrica.com, authorities have arrested 30 people, including three hotel workers and five security guards, who were manning the hotel at the time of the incident.
BBC said the motive for his abduction is still not clear and that two of the kidnappers were white men.
Citing a taxi driver who witnessed the kidnapping, the portal said that four masked men fired in the air and forced their way into the hotel, upon which all the guards on duty fled from the scene. Shortly later, the kidnappers emerged from the hotel with Dewji and drove away in a car toward Masaki neighborhood of Dar es Salaam.
"Initial information indicates he was kidnapped by whites traveling in two vehicles. This kind of incident is new here," regional governor Paul Makonda told the broadcaster.
Tanzania born Dewji, CEO of Tanzanian conglomerate METL, is worth $1.5 billion and is Tanzania's only and Africa's youngest billionaire, according to business magazine Forbes. The magazine said that in 2016, he promised to donate his fortune to philanthropic causes.
Dewji is also the main backer of Tanzania's biggest football club Simba, reports said.
Dewji is known for having converted METL, a group his father founded in the 1970s as a retail and wholesale company, into a huge African conglomerate active in textiles, flours, beverages, and edible oils.
He has also served as a ruling party MP for ten years from 2005-2015, BBC said.
BBC said that Mohammed Dewji, also known as MO among friends and locally, has a huge celebrity status in the country. It said that everyone in Dar es Salaam knew Dewji and his family and he would often draw large crowds at public events.
Despite being a wealthy and known celebrity, he never had any security, according to reports.