Business
A Higher Power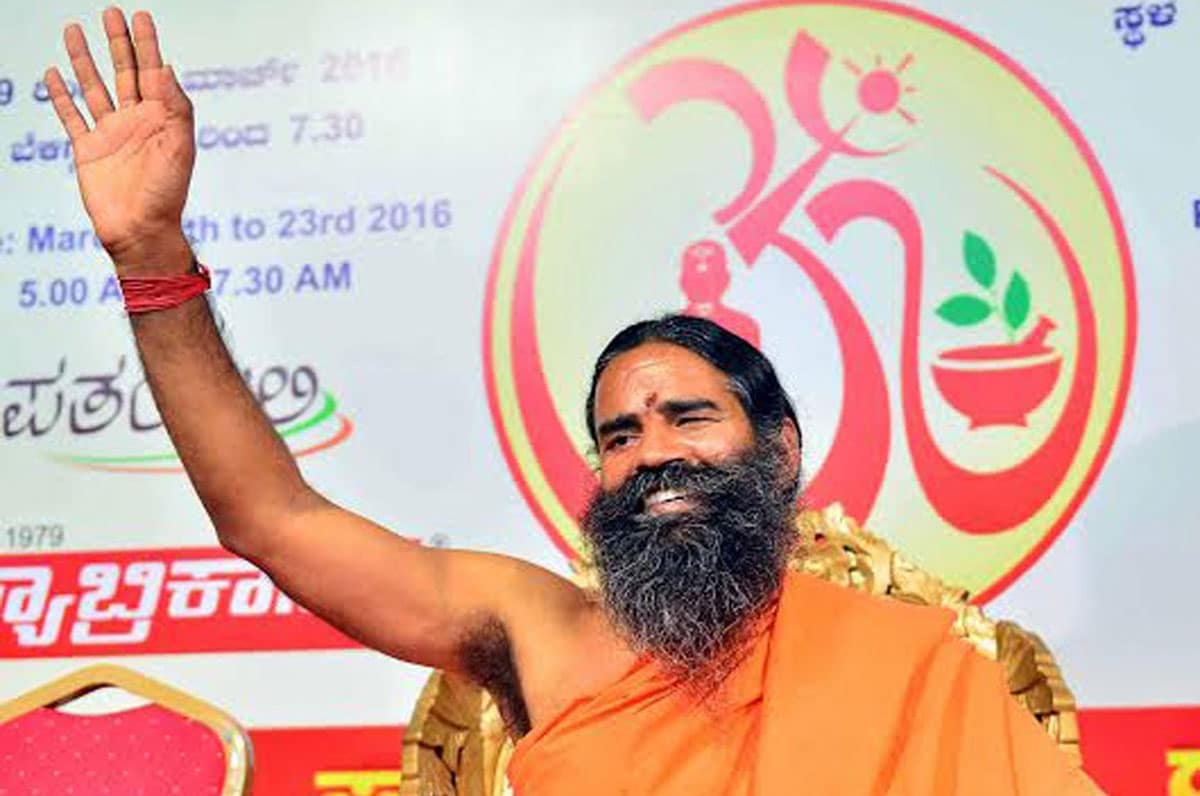 Once upon a time, a Baba was perceived as a sadhu, a spiritual guru, offering divine solutions to troubled, lesser mortals, seeking light at the end of the tunnel. Today, in an age when everything is branded and advertised, bought and sold and life itself appears market-friendly, the temptation of spiritual leaders to invade the market shouldn't really come as such a shock. To gasps of "My god, what next" from purists, the response has to be: Finally the answer to the million dollar question, Holy ke peechhe kya hai? (what's behind holy?) is here …. A sharp marketing brain with a selling pitch that is unique, and different, light miles away from what-they-taught-you-in-Harvard, targeting the desi and swadeshi sentiment to hard-sell a whole new approach to brand extension!
Actually, Baba Ramdev has all the ingredients that go into the making of a super brand. An amazing back-story, a charismatic personality with the right dose of controversy, a very sharp and media-savvy brain, loads of charm, excellent oratorial skills, spiced up with sharp wit — remember his first controversy when he compared carbonated drinks to toilet cleaners at one of his Yoga sessions, firing, inadvertently, his first salvo against multinationals? — and clearly a formidable, ground-breaking desire to change the rules of the game.
One market analyst explained: "Audaciously altering the revered paradigms of traditional marketing wherein product awareness comes first with solutions to problems following, Baba Ramdev put this model on its head. He instead first created awareness about various health problems through his mega-popular and hugely attended Yoga sessions and then went on to introduce his products as solutions."
Today, his Patanjali Ayurveda Limited products reach everybody, everywhere, less by virtue of advertising, more by his mass following. A whopping $300 million empire (with revenues projected to top $1.5 billion in 2015-2017) covering an impressive range of consumer products, the brand that Baba built is today giving all fancy suited-booted domestic and international consumer businesses in the country a run for the money!
Baba Ramdev's strategy — through design or accident — pursues a very powerful advertising concept called "Disruption." Its basic aim is to reframe the brand so that the market sees it differently. Consumers are made to suddenly see and notice brand characteristics they had ignored before. The result is an invaluable gush of renewed interest, because of the new introduction of surprise and delight. This method, when executed smartly, is at once both strategy and action.
From ghee, oil, biscuits, honey, juices, noodles, even cosmetics and personal care products, Pantanjali sells them all, promising good health at prices that are giving the competition a coronary! Analysts believe that Pantanjali successfully found a gap in the sea of multinationals and filled it with an Indian brand of high quality, good pricing, re-enforced by the Baba's assurance of Ayurvedic-friendly good-health.
Controversy has helped too, as has the swadesh positioning and price-point advantage. Pantanjali, say its dedicated watchers, first caught mass attention during the time of Nestle's much publicized Maggi controversy by quietly slipping in its Atta noodles to fill the gap with the bestselling slogan "Jhatpat banao befikar khao" (make quick, eat fearlessly).
Just as the market was responding, Patankajli itself was entangled in controversy, first accused of violating norms and later after worms were discovered in some of their product packets. The Baba flamboyantly dismissed these claims as a conspiracy from insecure competitors and blazed ahead, expanding product brands in the baby care and beauty categories. No baby steps for this Baba — only solid exciting leaps to explore new markets!
All this face-off stuff with a David versus Goliath narrative was fantastic masala for both mass media amd business publications and fetched Patanjali millions of free publicity, something no ad guru or brand specialist could dream of strategizing. For an underdog brand this is a huge push in public awareness and Patanjali struck in the right place, at the right time, with the right product and most important, right attitude. It was infotainment for free and the junta lapped it up.
Patanjali is an amazing and unmatched brand story and case study for several reasons. Never has a spiritual guru and Yoga icon moved into launching and marketing consumer brands with such passion, purpose and success. Seldom has charisma and mystique of the spiritual kind translated so seamlessly into converting devotees into customers. Seldom has a totally unknown, new debutante entered this fiercely competitive consumer market and taken on big multinational players, intimidating them, rather than be awed by their established global back story, aura, scale, professional status, success strike rate, etc. Seldom has a disruptive brand blasted the swadeshi mantra with cool price points and personality cult to zoom sales at an unprecedented 70-80 percent monthly growth. Seldom has a desi company forced its well-heeled global competitors to bow before Ayurveda and herbal products. Emami's acquiring King Kesh and Hindustan Unilever scooping up Indulekha and reviving its Ayush portfolio are only two interesting examples. And of course, seldom has a Baba-turned-Brand inspired other spiritual leaders to diversify into non-spiritualm, filthy lucre.
If elevated souls like Sadhguru Jaggi Vasudev's Isha Arogya, Shri Shri Ravi Shanker's Sri Sri Ayurveda and Baba Ram Rahim Singh's MSG brand are any indication, Baba Ramdev has indeed created a chamatkar that no communication, marketing, advertising or branding guru can hope to match.