Business
Indian American's Medical Startup Accused of Fudging Advertising Data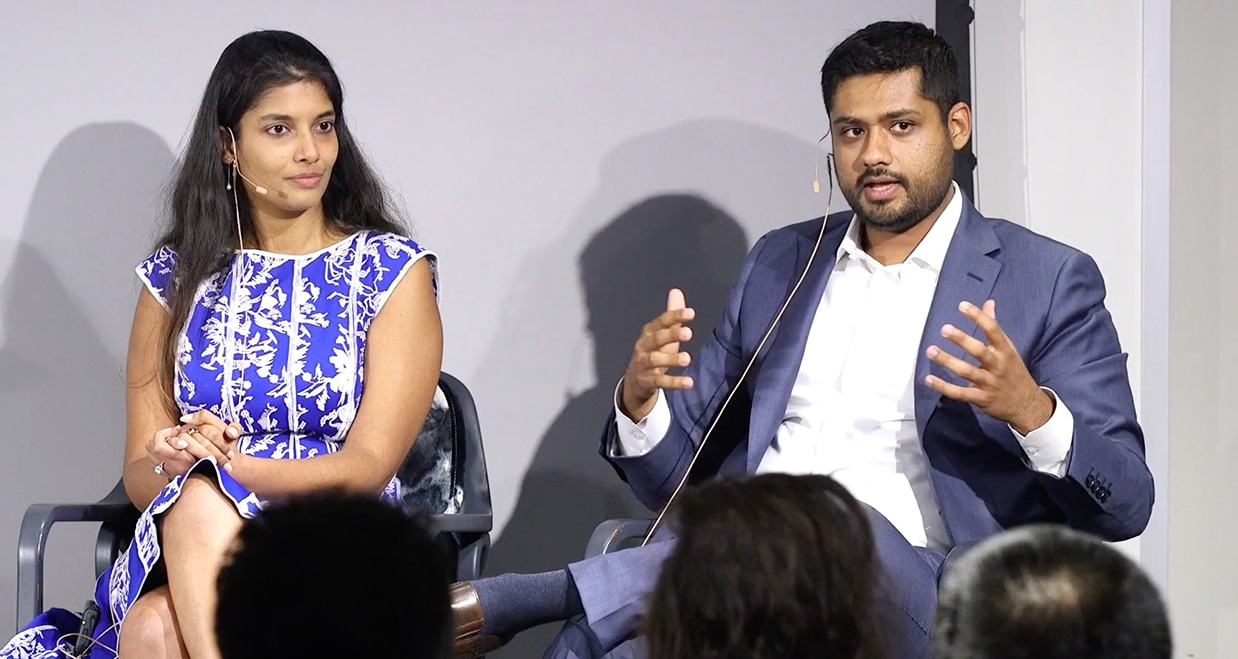 Some employees of Outcome Health, which delivers ads on screens in physician offices, falsified records and data on ad performance, according to a newspaper report.
By
A high-flying Chicago-based Indian American startup has been accused of misleading pharmaceutical clients by exaggerating the reach and effectiveness of their ads.
The Wall Street Journal reported that Outcome Health, which delivers pharmaceutical advertising to patients on tablets and screens placed in physician's offices, "misled pharmaceutical companies by charging them for ad placements on more video screens than the startup had installed."
The newspaper wrote: "Some Outcome employees also provided inflated data to measure how well ads performed, created documents that inaccurately verified that ads ran on certain doctors' screens and manipulated third-party analyses showing the effectiveness of the ads."
The company has placed three employees, including its chief growth officer Ashik Desai, on paid leave while it conducts an internal investigation.
A New York law firm, Harwood Feffer LLP, has announced that it is exploring potential class action claims against the company for misleading advertisers.
Outcome Health, one of Chicago's most celebrated startups, morphed out of ContextMedia, founded in 2006 by Northwestern University students Rishi Shah and Shradha Agarwal. In May of this year, the company raised $500 million, based on a valuation of $5 billion, from Goldman Sachs and Google's parent Alphabet. Shah owns 80 percent of the company, valuing his stake at $3.6 billion, making him the richest Indian in America, according to the Forbes 400 list released this week. Outcome Health reported sales of $130 million in 2016.
Outcome's professed mission is to "activate the best health outcome possible for every person in the world" and provide "actionable health intelligence at the moment of care." It claims to service 585 million patients and 230,000 health care professionals annually at 145,000 locations in its network.
The company has distributed free tablets and screens, which run educational content, to physician offices. It makes money by running ads from pharmaceutical companies — replacing posters, flyers and closed-circuit TV, the traditional marketing vehicles for the industry.
The Wall Street Journal reported that some company employees exaggerated the number of screens, sometimes by almost double, pumped up survey results and tampered with third party reports on ad effectiveness.
According to the Journal: "Some advertisers required Outcome to provide affidavits with screenshots showing their ads had run in doctors' offices. Outcome employees sometimes grabbed a screenshot of an ad from their own computers, edited it to add a timestamp and doctor identification number to make them appear genuine…."
The company has reportedly agreed to compensate the overcharged companies with tens of millions of dollars of free replacement advertising and refunds.
In a statement to the newspaper, Shah attributed the problems to "growing pains as we scaled from 4,000 to 40,000 doctors' offices."
In an open letter to customers posted on its website, following publication of the Journal story, Shah wrote: "Outcome Health is committed to and has always expected all of our employees to operate with the highest ethical standards and in accordance with our values. Customer success is our number one priority. We appreciate the hard work of our dedicated employees, and want to reiterate that adherence to our policies is not optional — anyone who violates them will be held accountable."
Three weeks ago, the company was criticized for laying off 76 employees on the same week as it announced plans, at an event headlined by Chicago Mayor Rahm Emanuel, to add 2,000 jobs and move into a new 400,000 square foot headquarters in downtown Chicago.