Business
The H-4 Dreamers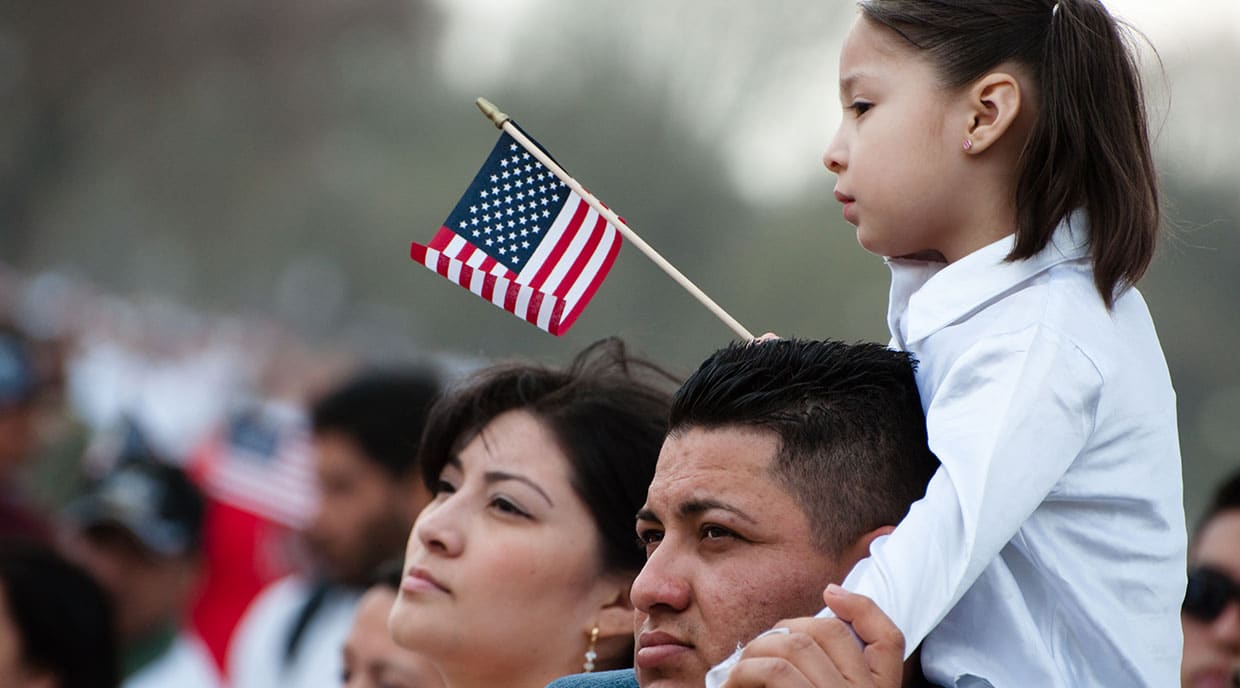 If children of H-1B holders turn 21 before a parent is granted a green card, they lose their right to reside in the United States.
Neeraj Dharmadhikari is getting a different version of America than the one he was promised as a wide-eyed 10-year-old.
When his family moved from India to the Bay Area in 2008, he was told this was the place where hard work always paid off. As the years passed, he slowly lost his Indian accent, and grew accustomed to the freedom of thinking he could become anything he wanted — from a music teacher to a Silicon Valley engineer.
But now, as a sophomore at De Anza College, he is starting to realize the limits of his visa status: He doesn't have a Social Security number. He's not allowed to work. He can't earn his own money. And, once he turns 21 in a year and a half, he could be deported back to India, a country he no longer considers home.
Dharmadhikari is part of an often-overlooked group of foreigners, the children of H-1B holders. They were legally brought to the U.S. on a dependent visa called the H-4. Under the terms of the visa, if they turn 21 before a parent is granted a green card, they lose their right to reside in the United States. Those who hope to stay are left to cobble together a way to remain. Given their age, many seek student visas or get married.
The gap in protections for these children has been a problem facing H-1B families for decades. But they are increasingly caught in the crossfire as the Trump administration looks to slash currently legal family-based immigration. And now that the administration is reconsidering the Deferred Action for Childhood Arrivals program, which protects people brought here illegally as children from deportation, immigrants and their advocates are left wondering about those who came here legally.
"If this was the price to pay for everyone, then I think I would be okay with it," Dharmadhikari said on a recent afternoon. "But it's not."
While the Trump administration announced plans to unravel the DACA program last month, it was considering using it as a bargaining chip to get other policy goals through Congress. However, on Friday, the Associated Press reported that the administration has plans that may upend efforts to come up with a permanent fix for DACA recipients, sometimes known as Dreamers.
Young visa holders like Dharmadhikari, sometimes called H-4 Dreamers, feel left behind in the debate.
"As everyone is focused on a possible DACA bill, legal immigrants are extremely concerned whether (their children) will be excluded from the same benefits," Aman Kapoor, the president of Immigration Voice, a group that advocates for immigrant rights, said in an email.
Aged-out H-4 children and DACA recipients are similar in that "they don't feel like they belong anywhere," said Shah Peerally, an immigration lawyer.
"They don't belong anywhere except here," Peerally said. "They were brought here and they feel American — we should just give them a chance."
About 100,000 foreigners come into the U.S. on H-4 visas every year, a number that has been steadily increasing since 2012, according to the U.S. Department of State. The government doesn't break down those figures into spouses and children.
If an H-1B holder is given a green card, so are their spouses and children under 21. If those come in time for a young adult on an H-4 visa, their problem is solved. But many face another obstacle: the decade-long wait that parents from countries such as India and China currently face to get permanent residency.
Under the law, no more than 7 percent of the 140,000 green cards available each year can go to immigrants from a single country. The Dharmadhikaris applied in 2010, when Neeraj was 12.
His parents now fear that piece of paperwork may be delayed even longer under Trump, or never come at all, leaving him scrambling for a way to stay here.
The most common route for a child to take is to transfer to an F-1 student visa as an international student. At De Anza, that would quintuple Dharmadhikari's tuition, since he'd no longer be a state resident.
After college, if they can find a company to sponsor them, foreigners can transfer to an H-1B work visa. Those too, are getting harder to obtain, particularly for entry-level jobs as officials step up their scrutiny of applications. And since they can't work while on an H-4, their resumes are often slim.
Congress passed the Child Status Protection Act in 2002 to help children who turn 21 while U.S. Citizenship and Immigration Services is reviewing their green card applications. But only a narrow segment of foreigners qualify for that status.
A bill pending in Congress, the Fairness for High-Skilled Immigrants Act of 2017, which currently has 275 Republican and Democratic sponsors, could indirectly help these children by phasing out the per-country cap on green cards and moving to a first-come, first-serve system.
But those who oppose the bill, such as John Miano of the Center for Immigration Studies said it would "create a train wreck in the green card system."
If implemented, he said, it would favor immigrants from countries such as India and China. It would "ease the problem of green card backlogs from India, China, Mexico, and the Philippines by inflicting that misery on the entire rest of the world," he wrote in a blog post.
Multiple H-1B holders interviewed for this article said they feel like they've let their children down. As they watch their children pass up job opportunities and pay international student fees, they've started to question if bringing them to the U.S. was really the best option.
"We came here legally, and we've been staying here and paying taxes and following all of the rules and regulations," said Satish More, an Indian H-1B holder. His daughter recently turned 21 and is now on an F-1 student visa, paying three times the amount of tuition as a foreign student.
"After seeing what is going on, and the broken system here, I really think that I played around with the future of my kids," he added.
Immigration Voice estimates there are about 1.5 million H1-B visa holders in the country waiting for green cards, many of whom are from India and have been waiting for more than a decade. And as his family stands in that figurative line, all Dharmadhikari can do is continue working — and hope something changes before his 21st birthday.
"If I have to go back, I will. But I have spent my last nine years here," he said. "I can see all of these opportunities around me, but can't do it."
San Francisco Chronicle
© The New York Times 2017