Books
Speak Up Telugu Fastest Growing Language In America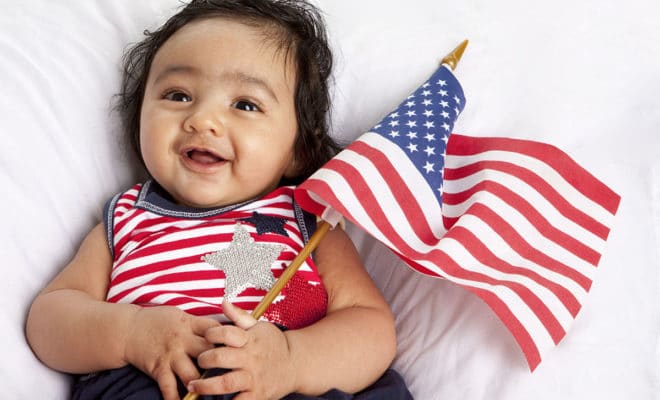 One in five Americans speak a foreign language at home. Telugu is growing the fastest.
Sunday mornings begin earlier than usual for the Alaparthi family in Cupertino, Calif. The family of four drives 40 miles every Sunday so their children, aged 7 and 5, can attend Telugu classes with a private tutor. Nitha Alaparthi, who works at an IT company, says that when the couple decided to come and settle in the United States, they agreed that they would not compromise on their children's cultural or linguistic heritage.
The family migrated to the United States nearly a decade ago, part of the Telugu wave that began in the 1980s, when a large number of Telugus from Andhra Pradesh and Telangana migrated to countries in the West, including United States, United Kingdom, Australia and the Middle East.
The 2017 American Community Survey by found that Telugu is the fastest growing language in the United States. The survey found that nearly one in five U.S. residents speak a foreign language at home. While Hindi continues to be the most widely spoken Indian language in the country, followed by Urdu and Gujarati, Telugu experienced the greatest growth. Over the past four years alone, the number of Telugu speakers grew 86 percent from 247,760 between 2014 to 415,414 in 2017.
In 2017, Katherine Hadda, American Consulate General in Hyderabad, noted that one in every four Indians migrating to the United States was Telugu. A Brookings Institution report found that Telangana sent 26,000 students to the United States between 2008 and 2012 mainly in the STEM field.
While it is no secret that Hyderabad, one of the biggest IT hubs in India, sends large numbers of Telugus to the United States, a contributing factor to the unusual growth in the Telugu speaking population may also be that speakers of many other regional Indian languages, such as Marathi, Punjabi, Haryanvi, Maithili, Bhojpuri and even Gujarati, often conflate them with Hindi in census surveys. By contrast, says Latha Sunanda, a Texas based engineer who pursued her higher education in the United States, most Telugus make the effort of listing their household language as Telugu: "May be even more so than the Tamil, Kannada or Malyalam (other Southern Indian languages) speakers, who sometimes list their spoken language as English for ease of convenience."
Sukayya Bano, who is preparing to send her son to study engineering in the United States next fall, says, "Here we think of us as Telugu first and not Telugu Hindu or Telugu Muslim, so I would say the community remains more bonded than may be the rest of the North Indians."
The murder at the Austin Bar and Grill in Olathe, Kansas, last year of Srinivas Kuchibhotla, who belonged to Machalipatnam in Andhra Pradesh, which drew international headlines, has unnerved the community. Soon after the hate crime, the Telangana American Telugu Association circulated an advisory discouraging members from speaking Telugu in public places: "Much as we love our mother tongue it can be misconstrued. Please see if you can speak in English at public places."
But the appeal of America remains undiminished. Sharath Naidu, a college student in Hyderabad, who aspires to enroll at an U.S. University for his masters is inspired by the successes of the likes of Satya Nadella, CEO of Microsoft: "It is only inspirational to try and emulate the success stories of Telugus who made it big. And if it means that we have to fly to the U.S. we would love to do that."
Other well-known Telugus include Adobe Systems CEO Shantanu Narayen and the first Indian origin Miss America, Nina Davuluri, whose parents were Telugu speaking doctors from Vijayawada, Andhra Pradesh, who migrated to the United States in the 1990s.
The community works hard in cultivating and preserving its linguistic identity. There are several big and small Telugu language institutes across the United States and several U.S. universities offer Telugu courses. The Department of South Asian Studies at University of California offers introductory courses in Telugu. The University of Texas in Austin likewise offers courses in Telugu, Tamil and Malyalam. Last year, the community founded the University of Silicon Andhra on a sprawling 25,000 square feet space in Milpitas, Calif., offering masters, diploma and certificate courses in Carnatic music, Bharatnatyam and Kuchipudi.
So strong is the lure of the United States, that Hyderabad boasts India's only visa temple. The Chilkur Balaji Temple is famous among devotees who are convinced that if they circumambulate the deity and offer coconuts with a pure heart and a strong desire their American visa will be granted by God.
| | |
| --- | --- |
| Language  | Speakers |
| | |
| Hindi |  863,077 |
| | |
| Urdu | 507,329 |
| | |
| Gujarati | 434,264 |
| | |
| Telugu | 415,414 |
| | |
| Bengali |  350,928 |
| | |
| Punjabi | 310,650 |
| | |
| Tamil | 286,732 |
Telugus in the USA
State                   
Telugu
California
 62,942
Texas
54,981
New Jersey
35,240
Virginia
24,194
Illinois
21,253
Michigan
19,777
Georgia
19,599
North Carolina
18,555
Florida
14,603
Ohio
14,233
Pennsylvania
11,966
Washington
10,751
New York
10,249
Massachusetts
10,000
United States
 415,414

Source: American Community Survey 2017. Data is for language spoken at home.