Life
South Asians Emerge as Force in New Jersey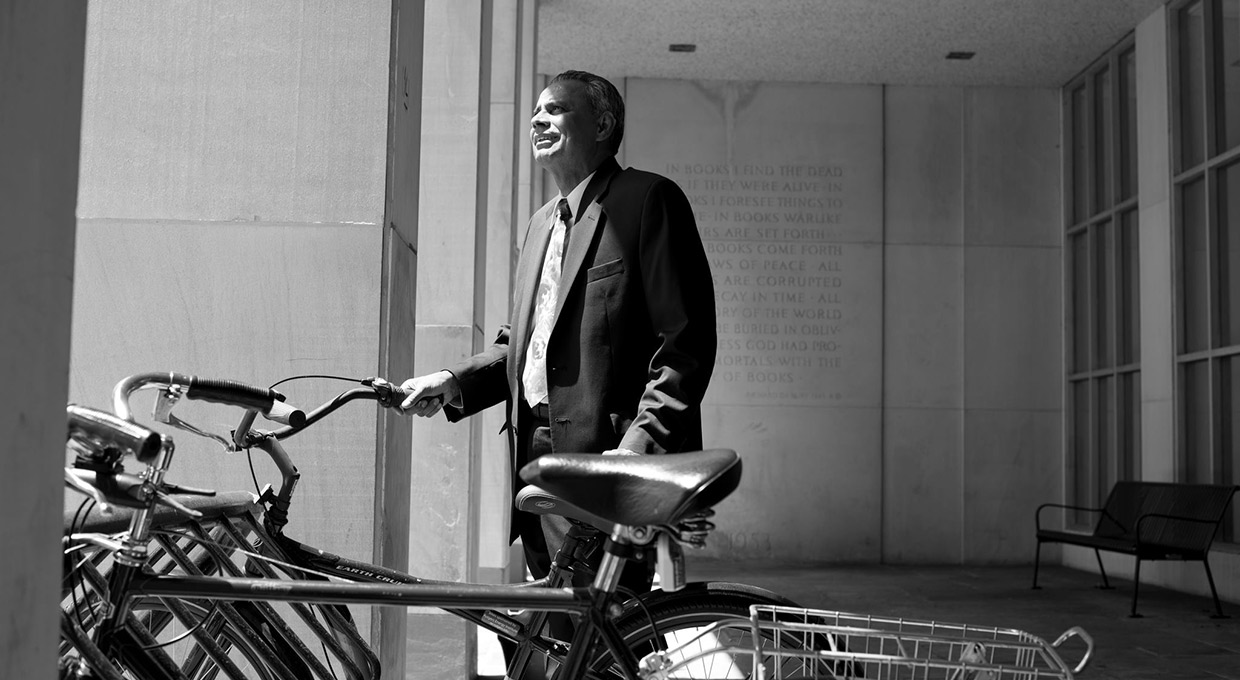 A new generation of South Asians is flexing its political muscle across New Jersey — working on campaigns, developing political strategies behind the scenes and being elected to office.
Upendra Chivukula had already enjoyed a string of political successes in 2014 when he decided to challenge three fellow Democrats for the New Jersey House seat that became vacant when former Rep. Rush D. Holt Jr. decided not to run for re-election.
Chivukula, 67, had been the deputy mayor and mayor of Franklin Township, a sprawling suburb near New Brunswick with a fast-growing Indian population. In 2001 he won a seat in the Assembly, becoming the first Indian-American elected to the state Legislature.
Still, naysayers predicted that he would never get close to 10 percent of the vote.
"But I got 22 percent," Chivukula said. He did not win, but he shook up the political establishment in the central part of the state.
"People woke up," he said. "They said, 'Oh my God, We have to pay attention to the Indian-American community. If they come together, they can make a big difference.'"
A new generation of South Asians is flexing its political muscle across New Jersey — working on campaigns, developing political strategies behind the scenes and being elected to office.
"I think there has been an awakening and a lot of it has to do with this transition from the immigrant mentality to the first- and second-generation mentality," said Rajiv Parikh, a partner at Genova Burns, a law firm in Newark. He is also general counsel for New Jersey Democratic State Committee.
"Folks like myself who grew up here understand the importance of government and making sure that your voice is heard," he said. "If you don't go and do the work, you're not going to effectuate change for yourself."
The political awakening among South Asians has attracted mostly young professionals who come from families that immigrated to New Jersey's suburbs from India, Pakistan, Nepal and Sri Lanka, among other countries, and were raised and educated here. Patrick Murray, the director of the Monmouth University Polling Institute, said the rise of South Asians is part of a natural progression.
"As they've become part of the fabric here in New Jersey we see this community kind of realizing the next step is to really become part of the political culture."
In Hoboken, Councilman Ravi Bhalla, a Democrat, is running for mayor with the support of the current mayor, Dawn Zimmer. In Denville, Rupande Mehta is running for Town Council.
State Assemblyman Raj Mukherji, a Democrat, represents Hudson County. Virbhadra Patel, also a Democrat, serves on the Woodbridge Township Council. Ayesha Hamilton, another Democrat, is a councilwoman in West Windsor. And Assad Akhter, a Democrat, is a freeholder in Passaic County.
And in what has emerged as one of the most contested Senate races in the Nov. 7 election, the longtime incumbent Jennifer Beck, a Republican from Monmouth County, is trying to fend off a robust challenge from Vin Gopal, the former chairman of the Monmouth County Democratic Committee and a volunteer firefighter.
"This is seen as the top Democratic opportunity to pick off a Republican in the Senate this year," Murray said.
The rising political profile of South Asians, who tend to vote Democratic, has made them an increasingly sought-after voting bloc. Philip D. Murphy, the Democratic candidate for governor, made a campaign visit to a construction site in Robbinsville, New Jersey, for what is being promoted as one of the world's largest Hindu temples.
And the New Jersey Democratic Committee has a South Asian caucus, launched in 2013.
"It was a recognition that the South Asian community in New Jersey is a force — a force that cannot be lumped in with Asians in general," said Parikh, the lawyer for the New Jersey Democratic State Committee.
The number of South Asians in the state has grown dramatically in recent decades. In 1970, there were fewer than 50,000 Asians in New Jersey, according to state data. By 2010, there were more than 725,000.
Some local campaigns have had success getting high voter turnout among South Asians, according to Khyati Joshi, a professor at Fairleigh Dickinson University, who is a co-chairman of the state's South Asian Caucus. She saw firsthand how important South Asian voters were in 2015 during a campaign for her husband, John Bartlett, a Passaic County freeholder.
Bartlett faced a tough re-election fight because it was a low turnout year, without a presidential or gubernatorial race to draw voters. The South Asian Caucus microtargeted voters with South Asian last names. Caucus members who spoke Gujarati or Bengali worked the phones.
"I remember giving one list of about 180 voters to this one woman, because she's like, 'I know practically every one of them and we'll take care of it,'" Joshi said. "We saw over 60 percent and 70 percent turnout among those lists."
At an upscale Asian restaurant in New Brunswick last month, about 100 South Asians gathered for the launch of a group called Inspiring South Asian American Women, which is working to attract and cultivate South Asian women interested in politics.
"After the presidential election last year, a group of South Asians came together just to talk about what was going on politically in the country and in the state," said Kiran Gill, the group's president.
"There isn't necessarily a pipeline of South Asian American women that are interested in running for office, and if they are, they don't necessarily have ready access to resources, tools and role models," said Gill, an environmental engineer.
On the national stage, South Asian leaders — like Kamala Harris, a Democratic senator from California; Nikki R. Haley, the U.S. ambassador to the United Nations and a Republican; and former Gov. Bobby Jindal of Louisiana, a Republican — have become familiar names.
It is a marked difference from half a century ago. President Lyndon B. Johnson signed the Immigration and Naturalization Act of 1965, and Indians started arriving in large numbers to study.
Chivukula came from India in 1974 and earned a master's degree in electrical engineering at City College. He worked a series of jobs in New Jersey, designing control room simulators for nuclear power plants and software for sewage treatment plants.
In the mid-1980s, when he worked as an engineer at AT&T, he observed low political engagement in the Indian-American community. "I said we have to change that," he said.
He started meeting with state legislators to seek opportunities for women-owned businesses and bring skilled immigrant labor to the state. He also wanted lawmakers to address hate crimes. In the late 1980s, a group calling itself the "dotbusters" — a reference to the mark married Hindu women wear on their foreheads — assaulted an Indian doctor and killed another Indian-American in Jersey City.
Chivukula joined the Democratic Party in Somerset County and started raising money and helping candidates win seats.
"A lot of businesses need permission from the townships. By having a seat at the table, you can make some changes," said Chivukula, who is a member of the New Jersey Board of Public Utilities and raises money for Republican and Democratic candidates in New Jersey and beyond.
In Middlesex County, Shanti Narra, a freeholder, is rallying behind fellow South Asians to have a voice in their communities, including fighting discrimination.
Several South Asian Muslim groups have encountered resistance when they have tried to get permits to build mosques. Bernards Township was ordered by the Department of Justice to pay $3.2 million to the Islamic Society of Basking Ridge and undergo religious freedom training after it attempted to stop the group's plans for a mosque.
But Narra says she encourages South Asians to reach beyond their communities.
"Whether it's the Hispanic community, whether it's the African-American community, the East Asian community, we have to come together," Narra said. "And, don't let people try to tell us there's not enough of the pie.
"You can always make a bigger pie."
© 2017 New York Times