Life
Desi Podcasts Provide Cultural Link in Alienating Times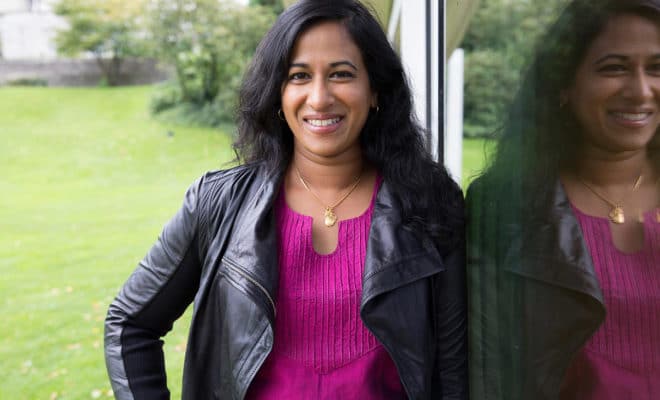 Abhijith Ravinutala clearly remembers the day after the 9/11 tragedy when he went to school. It was the first time in his life that he was called "Osama Bin Laden." As a 9-year-old he did not quite understand why his friend would call him that. But he could sense that there was something different about him that perhaps made him feel alienated as a brown boy in a predominantly white Texas school. While he was too young at the time to comprehend this complexity, growing up, the incident, made him realize that, immigrants, no matter how well assimilated they might be in their new countries, still sometimes need a common platform that speaks to them, about them. Last year, when Ravinutala launched Mann Mukti, a podcast to encourage conversations about mental health stigmas in the South Asian community, it was for him a response to such a need.
In recent years, a growing number of podcasts target the South Asian community. And in a refreshing take, not all podcasts talk about immigrant struggles; many focus on trends, Bollywood, art, literature and sometimes life in general, albeit often as an immigrant.
There is Fiction/Non/Fiction, hosted by novelists V.V. Ganeshananthan and Whitney Terrel, who discuss everything from what to expect from mid-term elections and touch upon Black conservatism and predominance of whites in the contemporary media. On the other end of the spectrum is another podcast titled Desi Geek Girls, where presenters Swapna Krishna and Preeti Chibber talk about pop-culture and Bollywood. A recent episode focused on British actor Idris Elba as the new bad guy in the Fast and the Furious series and Priyanka Chopra's memoir. The fact that their subjects — Elba has Sierra Leone and Ghanaian heritage — and Priyanka Chopra can safely be called the only successful Bollywood crossover to Hollywood is not at all un-intentional.
Another interesting podcast talks about one more less explored form of expression — art, and the powerful stories it tells, and the lack of brown representation therein. The Art Corner, hosted by Anoosha Syed and Vicki Tsai offers professional advice and how to navigate the creative field, subjects that are rarely explored in immigrant communities. Brothers Hari and Ashok Kondabolu launched a podcast titled The Untitled Kondabolu Brothers Project. The brothers debate racism, gentrification, religion — all while infuriating each other – a  common trait that often emerges during "friendly," discussions on such touchy topics as gullies, mohallas or even parliaments.
Are these platforms a forum to share collective, cultural experiences or does the American melting pot result in a feeling of indifference where people look to connect with others sharing similar stories? Or is it that these podcasts are a reflection of the lives and the times of an entire generation of South Asian Americans?
Often the podcasts have emerged out of powerful circumstances. VV Ganeshananthan recollects about how Fiction/Non/Fiction was conceptualized: "The podcast was my co-hosts' (Whitney Terell) idea. It was during the time when we were attending a memorial service for James Alan McPherson (the first Black person to win Pulitzer in fiction)." Though Ganeshananthan says that her target audience is anyone who is interested in politics, art and literature, does the moment of its conceptualization also somewhere lay the foundation about issues of representation tackled during the podcast? "She says, "Both Whitney and I have been interested in issues of representation and inclusion anyway and it had to be talked about."
So, if a podcast like Fiction/Non/Fiction talks about political inclusion, Mann Mukti stresses emotional inclusion. Ravinatula lost a dear friend to depression. The trauma that his friend could not confide about his mental health issues to him or to his family was enough for Ravinutala to blow the lid off the stigmas within the community.
Most of these podcasts are hosted by millennial second generation Americans for millennial South Asians. One may assume, the current young crop to be more American than desi and totally in sync with their "neo" American lifestyles, limiting their appeal. Is the medium talking too-late and in a too-new a format to first generation immigrants?
Ravinutala of Mann Mukti says: "I came to America as a six-year-old and all my memories are centered around America. But even as I went to kindergarten in America, and introduced myself, no matter how hard my class mates tried they couldn't pronounce my name, Abhijith, I knew I was different. So, it may not be wrong to pre-empt that many second-generation-ers like me would not want to talk about inclusion issues. Authors and sociologists have often concurred that immigration leads lasting imprints even on impressionable minds. Marina Budhos in her book, Remix: Conversations with Immigrant Teenagers, writes: 'Immigrant teenagers often do not have any in-between space where they can talk about the pressures of their in-between lives. For the second generation, their lives seem in between – they don't identify completely with the culture of their parents or with American culture.'"
Ganeshananthan says the second generation too has a trying tryst with inclusivity: "Talks about inclusion and actual inclusion are very different things. It's not about generations. Racism has remained a problem in America and race and politics are topics that are intersected with so many things such as healthcare, sexism, disabled Americans, queer Americans. So, yes, racism has and will remain an important topic to tackle for any generation."
While many young immigrants come looking for mediums that speak a common language, many others chance upon it and find a connect. Bryan, Texas, based marketing professional Faria Akram, who was born in the U.S. is a keen fan of desi podcasts: "Today when I see my young cousins watching Hasan Minhaj on TV, I feel so glad that they can have a role model who looks like them. Growing up, I recall not even questioning why we didn't have representation on TV. May be subconsciously we thought, we are brown, how can we be on American TV?"
But in an era with a wide range of social media options, can podcasts, which have limited sensory appeal, hold audiences? Ganeshananthan certainly thinks so: "Podcast is a very portable medium. You can record a podcast with your phone and that's what we do often."
But what does she think about video killed the radio star, the anthem that possibly predicted the multimedia revolution. She says, "I think video never really did kill the radio star. It remains a popular medium and particularly in South Asian community radio has had a lasting appeal. Many of us grew up listening to BBC and podcast, which is a form of radio, would continue to fascinate."
Ravinutala likewise argues that podcasts especially suit millennials: "Let's admit that no one has got the time to sit and watch a video for 40 minutes. You could be listening to a podcast while you are running, driving or even doing the dishes. It may not be as stimulating as a video, but our research shows that a podcast works much better for longer formats."
And that is not only the jet-setting millennials, who have no time to sit still and watch TV, Ravinutala says: "We have had parents writing to us after listening to our podcasts and requesting to include them or their children in the dialogue. This shows the medium may be crossing boundaries both emotionally as well as technologically."