Business
India's Homegrown Payment Gateway Giving Tough Fight to Visa and Mastercard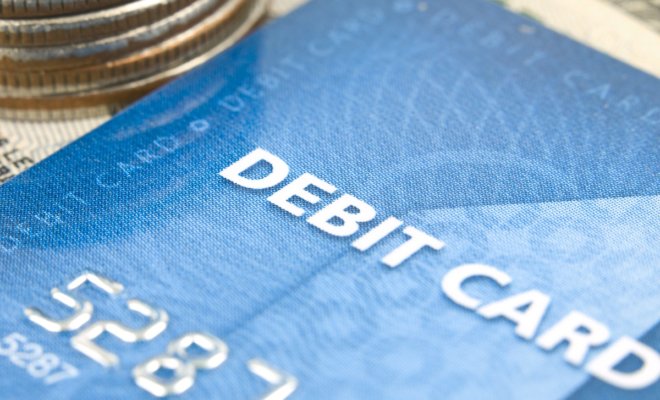 According to RBI data, India has over 925 million debit cards and 500 million of these cards are powered by RuPay. 
India's domestic payment gateways like RuPay and BHIM UPI are now giving a tough fight to foreign players like Visa and Mastercard, who are fast losing their clout in the country.
In 2013, just a year after launch, RuPay had just 0.6 percent market share, but now controls almost half of the market share, Financial Express reported. The card is backed by the Government of India and all Indian banks now issue RuPay cards as well as cards that carry Visa and Mastercard logo.
According to Reserve Bank Of India data, India has over 925 million debit cards and 500 million of these cards, issued by 1100 banks, are powered by RuPay.  The card scheme was originally conceived and launched by the National Payments Corporation of India (NCPI) in 2012. According to the Economic Times, the card scheme saw an uptick in 2014 after the government instructed the issuance of the card to every account holder who opened the account under the Prime Minister Jan Dhan Yojana.
The government too seems to be pleased with the way RuPay has become popular. On Nov. 8, Indian Finance Minister Arun Jaitley said at an event that with the rising popularity and usage of RuPay, global payment gateways like Visa and Mastercard have been losing market share. He said after India banned the use of high denomination currency notes in November 2016, digital transactions have increased. On. Nov. 14, Prime Minister Narendra Modi, who was speaking at Singapore Fintech Festival, said: "Financial inclusion has become a reality for 1.3 billion Indians." He said that digital transactions have been facilitated by homegrown BHIM and Rupay platforms.
According to a report in the news portal The Logical India, in the financial year 2017-2018, RuPay cards were used for 459 million point-of-sale (POS) transaction, as opposed to 195 million in 2016-2017. The news portal also said that the number of RuPay cards in circulation has seen a massive growth in the financial year 2017-18. While transactions worth Rs 16,000 crores took place on RuPay when compared to Rs 5,934 the year earlier, the news portal reported.
Another system of money transfer developed by India that has become popular is the UPI based BHIM. The Bharat Interface for Money or BHIM as it's known helps individual transfer money real-time by using a single identity like a mobile number which is linked to a bank account. Like RuPay, BHIM too has been developed by the NPCI and has been built over IMPS (Immediate Payment Service).
With RuPay and BHIM becoming popular, Mastercard, which is the world's second-biggest card company, reportedly complained to the Office of the United States Trade Representative. The company alleged that the Indian government was associating RuPay with nationalism. It also said that the Indian government has adopted certain protectionist policies to promote domestic card network at the cost of other companies.